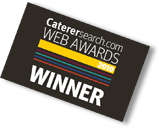 Web Design FAQ's
All the information you need
It's very important that you ask the right questions when choosing a Web Design Company. To try and help, we've answered some of the more frequently asked questions CWD receive from time to time.
If there's anything more you would like to know, or you require additional information, then by all means feel free to contact us.
View portfolio
View services
Honest Information & Advice
We take pride in being open and honest with all our clients. If you are unsure how a website project is handled, or have any questions, please see the information below.
How much does a CWD website cost?
An obvious question, but one that cannot be answered without more specific details about your requirements and what you want to achieve. CWD tailor a quote to individual needs, and a simple brochureware website will cost significantly less than a fully blown eCommerce operation.
Comparing the web design profession to others is not easy, but it's a bit like asking an car dealership, "How much does a car cost?". There is an obvious quality/price differential between a Mini and a Ferrari!
What does the cost include?
Everything you need! The proposal price includes all design work, database design (if required), graphics, coding, consulting and backend systems. Everything will be explained in crystal clear detail. We also offer dedicated hosting (this is preferred, in fact) and email provision. Hosting, email and minor alterations are optional and covered by a low cost monthly contract.
How long will the website take to finish?
All timescales will be agreed up front, following the initial consultation. Total "time to launch" will vary depending on many factors:
The size of the overall project
Number of revisions required
Technical issues that must be overcome
Integration with other systems
As a rule of thumb, basic websites can take from 3 to 4 weeks from initial brief to launch, whereas larger projects can take 3 months or more.
When can you start my website?
We schedule projects into our workflow as soon as is humanly possible, and we usually start on the initial brief immediately.
What does the actual web design process entail?
We will guide you through the process right from the start. Every waypoint and deliverable will be defined, delivery dates and costs agreed upfront. You will know exactly "where you stand" with CWD at all times throughout the project lifecycle.
Can we speak/meet?
Of course! We are more than willing to visit your place of work, or meet somewhere neutral to discuss your proposals. All our clients are given our landline number plus our mobile numbers and we're available pretty much 24/7 (by email at least!). We're generally contactable on the landline between 7am and 5pm, Monday to Friday, and mornings over the weekends.
Do you offer payment plans?
We don't currently offer a payment plan as such, but we would be willing to talk about such an arrangement. We generally require a 10% deposit before we start the actual web design work, and the balance before the site goes live.
Please contact us should you have any more questions.
Success Stories
Kevin Whaites, Director
Utility Masters Limited

"From the moment that CWD presented their proposal, I was impressed with the way they looked at the project from our perspective; they listened to what we wanted and converted those requirements into a design that has optimised our exposure to our market. CWD worked to strict deadlines and consistently delivered a quality service."
Read more
Success Stories
Ken Chambers, Owner
Cheshire Housing Management

"From the very beginning I felt the project was going well. I outlined my perceived requirements and was very pleased when CWD not only understood my requirements but came up with some very important improvements that I hadn't thought of. This demonstrated to me a sincere desire for the project to be successful."
Read more

---

Cheshire Web Design